Seminar Report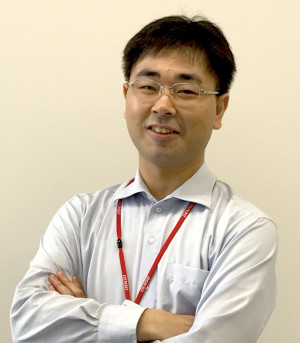 2019-09-12
On Sep. 2 and 3, Dr. Hirotaka Irie (DENSO Corporation / iTHEMS visiting scientist; see his self-introduction in this volume of NewsLetter) gave a series of comprehensive lectures on "Quantum Annealing" which is a quantum computational scheme for hard optimization problems. This was held as a part of the iTHEMS QCoIn WG activity.
In the first day, he started the lecture by explaining the fundamental notions of quantum computation and quantum annealing, followed by the basic usage of quantum annealer.
In the second day, he discussed the notion of computational complexity in detail, and then showed various examples of the real-world applications of quantum annealer.
The lectures were given only by using white-board with detailed explanation of basic equations, which stimulated lots of questions from the audience. Discussions continued during the break and after the lectures.
Introduction to Quantum Annealing: from Fundamentals to Applications
September 2 - 3, 2019
Seminar Report
2019-09-10
An Academic-Industrial Innovation Lecture was delivered by Dr. Yuya Nakagawa from QunaSys on September 4th. QuanSys is a venture company specializes in quantum computing and Dr. Nakagawa joined QunaSys shortly after having earned his Ph. D.
In the first part, Dr. Nakagawa gave a concise overview of quantum computing. The second part of the lecture consisted of more detailed explanation including the result from QuanSys itself and the application to Quantum Chemistry.
The lecture attracted audience not only from RIKEN but also outside RIKEN, especially notable companies. The last part of the lecture turned out to be filled with a lot of questions from the keen audiences, and candid comments were exchanged. We felt that the lecture is really serving as a hub that connects people from academics and industry.
Outlook for Industrial Applications of Quantum Computers
September 4 at 15:30 - 18:00, 2019
Seminar Report
2019-09-10
A lecture on "Introduction to quantum many-body system " by Prof. Hosho Katsura was held from September 5 to 6 at RIKEN. In particular, we studied basic concepts of many-body systems on lattices and how to investigate their properties in analytical and numerical ways. In the first part of the lecture, non-interacting Fermi and Bose systems on lattices were focused and we learned how to calculate energy bands. Such systems included Kitaev chain and Su-Schrieffer-Heeger model for one-dimensional fermions as well as free bosons describing low-energy properties of quantum magnets. In the second part, we studied spin systems such as Affleck-Kennedy-Lieb-Tasaki model from the perspective of frustration-free systems and the concept of matrix product states.
The attendees were scientists from various backgrounds; physicists specializing in condensed-matter physics, atomic physics, nuclear physics, and particle physics as well as mathematicians. This lecture was filled with fruitful discussion and instructive to attendees who are not professional in lattice systems.
Upcoming Visitor
September 14 - 30, 2019
Directeur de recherche, Institut de Mathématiques de Jussieu-Paris Rive Gauche, France
Visiting Place: #233, 2F, Main Research Building
Person of the Week
2019-09-12
I am Hirotaka Irie, a research scientist in quantum computing team of DENSO Corporation. From this summer of 2019, I also became a visiting scientist here at RIKEN iTHEMS. I received my Ph.D. in Physics (string theory) at Kyoto University in 2008, and worked as postdoc in KEK, National Taiwan University, National Center for Theoretical Physics (NCTS, Taiwan), and Yukawa Institute for Theoretical Physics (Kyoto University), where my research focused on non-perturbative aspects of string theory and mathematical physics. Now I joined DENSO Corporation, working toward real-world applications of quantum mechanical computing machines with combining aspects of mathematical physics and string theory. In fact, recent industrial studies also require highly sophisticated physical and mathematical researches. Here, I hope to discuss and collaborate with people in iTHEMS to jointly achieve new technological breakthrough which changes our daily life and society.
If you would like to cancel your subscription or change your email address,
please let us know via our contact form.