Announcement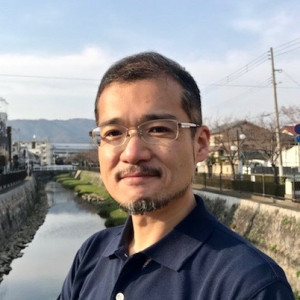 2019-11-07
It is our great pleasure to announce that two Senior Visiting Scientists have joined iTHEMS from Nov.1, 2019.
Prof. Takashi Sakajo (Kyoto Univ.) whose research fields are applied mathematics and mathematical fluid dynamics.
He is in charge of the SUURI-COOL Kyoto.
Prof. Hidetoshi Nishimori (Tokyo Institute of Technology) whose research fields are statistical mechanics and quantum computation.
He is one of the founding members of the iTHEMS QCoIn working group.
Hot Topic
2019-11-08
Every Friday, we have iTHEMS coffee meeting from 12:30, where somebody is asked to give a 15 min. lecture on a specific topic for non-experts by using our jumbo blackboard.
On Oct.25, 2019, Ivan Kostov (CEA-Saclay) gave a 15 min. lecture on integrability in quantum field theory by drawing s multi-particle scattering diagram for elementary particles living in 2 space-time dimensions.
On Nov.1, 2019, Pascal Naidon (RIKEN Nishina Center) gave a 15 min. lecture on the quantum physics of Efimov effect by using his handmade Borromean rings (three entangled ribbons which is a classical analogue of the Efimov effect).
Seminar Report
2019-11-01
The iTHEMS Math seminar was held on 24 Oct., inviting Ken Shiozaki from Kyoto university. The title of the talk was "Atiyah-Hirzebruch spectral sequence in band theory". The main subject of the talk was topological K-theory, a branch of topology in mathematics, from the viewpoint of physics. In the theory of condensed matter physics, it is well-understood that a classification of topological phases is given by topological (twisted equivariant) K-theory. Conversely, some physical intuitions help us understanding (or even calculating) K-theory. In the talk, the speaker illustrated "physical meanings" of basic mathematical notions such as the axioms of cohomology theory, the Mayer-Vietoris exact sequence and the Bott periodicity.
Upcoming Visitor
November 13 - 27, 2019
Senior Visiting Scientist, iTHEMS / Professor, Department of Physics, Ryerson University, Canada
Research fields: Virophysics
Visiting Place: 231, Main Research Building
If you would like to cancel your subscription or change your email address,
please let us know via our contact form.